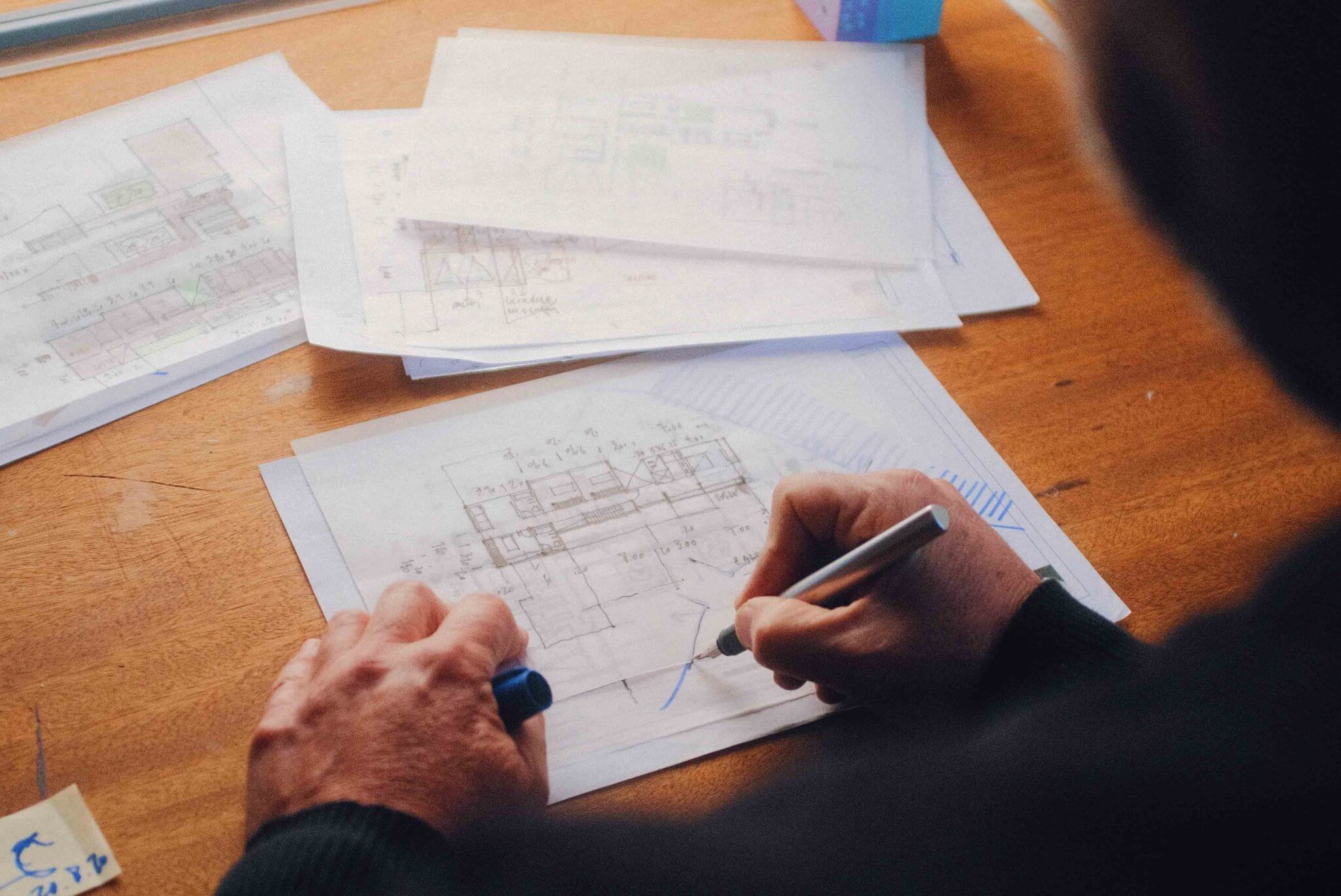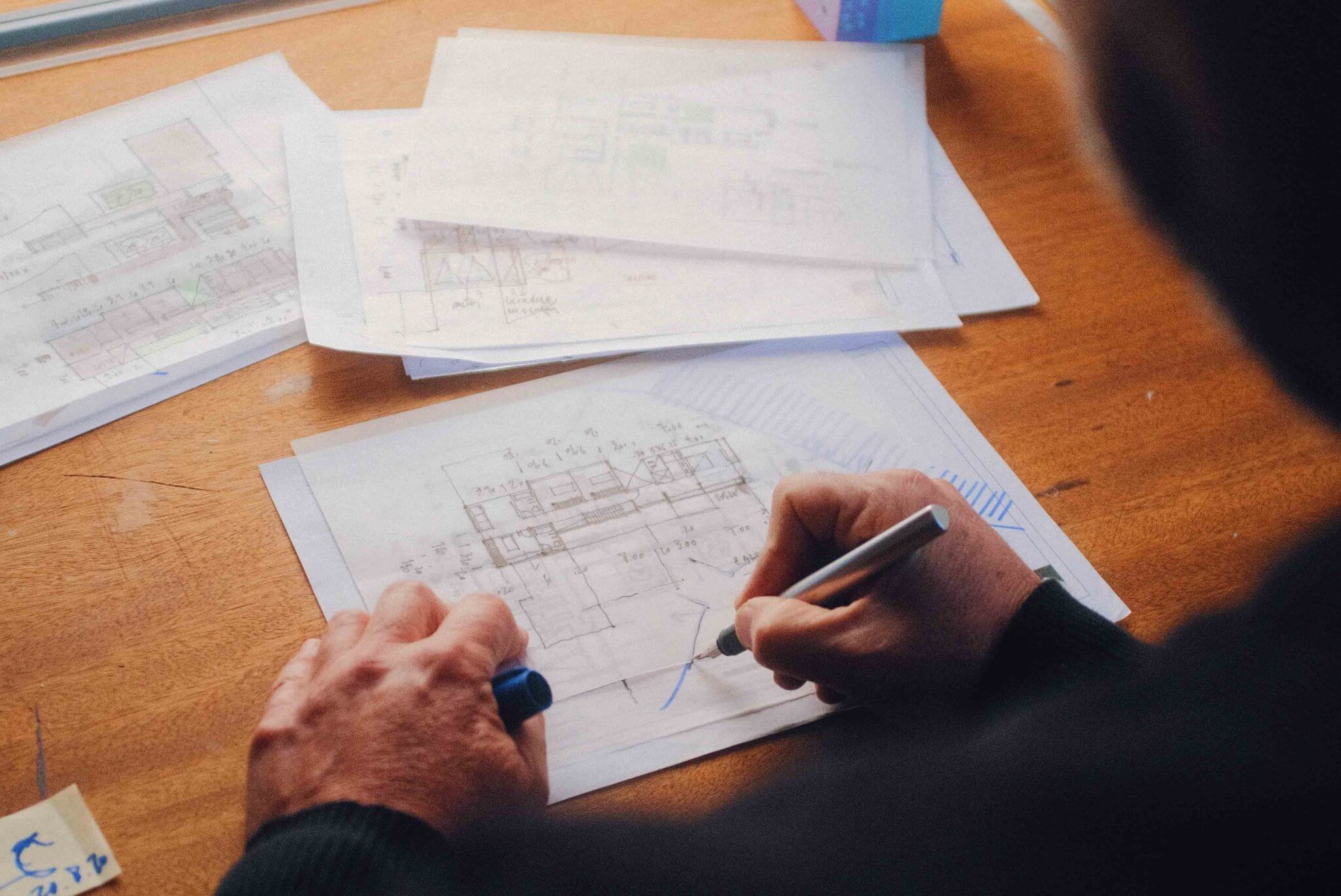 Check our Instagram
Our story.
We've been working in architecture, design and construction for over 25 years across residential and commercial industries. We have offices in London and West Sussex but work across the UK.
We specialise in sustainable design and adopt a sustainable philosophy across all our projects. And where possible, we work to the Passivhaus standard, the European low energy building standard.
From one off projects and larger developments to new builds and listed buildings; our approach to design and build ensures all our creations are pleasant places to live, offering healthy, quiet and calming spaces whilst also ensuring they have as little impact on the environment as possible.
As you would expect with 25 years experience, we have built an extensive network of reliable and experienced manufacturers and craftsmen to help us bring projects to life. We're happy to work as project managers and are comfortable working without a principle contractor. This ensures better cost control, consistency and transparency across every project. It enables us to reduce costs and build times considerably, without jeopardising quality.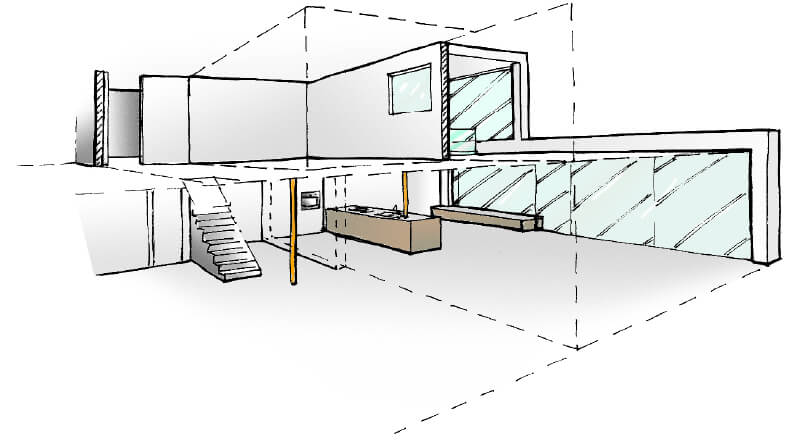 Our Services.
Concept design and consultancy services
Architectural plans and detailed drawings
Illustrations and 3D visualisations
Planning applications
Project management (when in conjuction with our designs)
Passivhaus consultancy
Renewable technology consultancy
Feasibility studies
Cost analysis
Building regulations
Tender documentation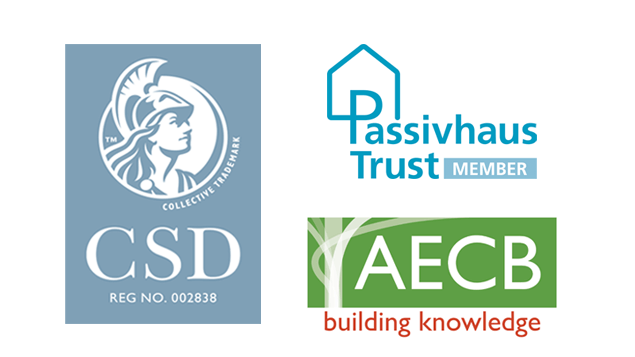 Chartered Designers, Passivhaus Trust and AECB members.
We are Chartered Designers and proud members of the Passivhaus Trust and the Association for Environment Conscious Buildings (AECB).
The Chartered Society of Designers is the internationally recognised body for the design profession. By maintaing our status, it shows that we are practicing to the highest standards possible, giving our clients reasurance and peace of mind that they're in safe hands. Find out more about the CSD here.
The Passivhaus Trust is an independent, non-profit organisation that provides leadership in the UK for the adoption of the Passivhaus standard and methodology. As members, we have the opportunity to influence policy-makers, developers, clients and other key players and ensures we stay abreast of the latest innovations and technical information relating to Passivhaus in the UK. Find out more about the Passivhaus Trust here.
The AECB is a network of individuals and companies with a common aim of promoting sustainable building. Running since the 1980's, the AECB are the largest and oldest network for sustainable building and bring together contractors, trades people, self builders, architects, designers, engineers, manufacturers, housing associations, local authorities and academics to help develop, share, train and promote sustainable building best practice. Find out more about them here.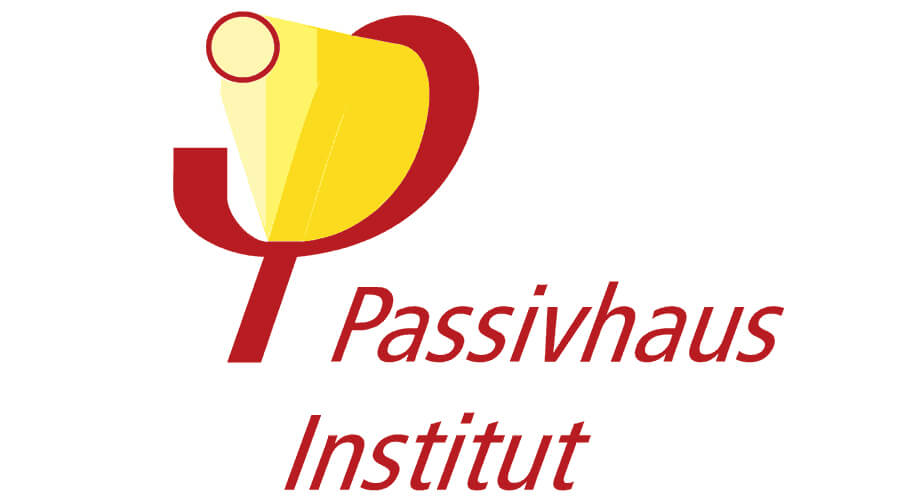 Passivhaus.
The approach focuses on fabric first – creating an airtight, super-insulated building. Heating is drawn from the sun as much as possible, with powered heating installed only where necessary. All this is supported by ventilation and heat recovery systems to create a low carbon home. Find out more about Passivhaus here.
Find out more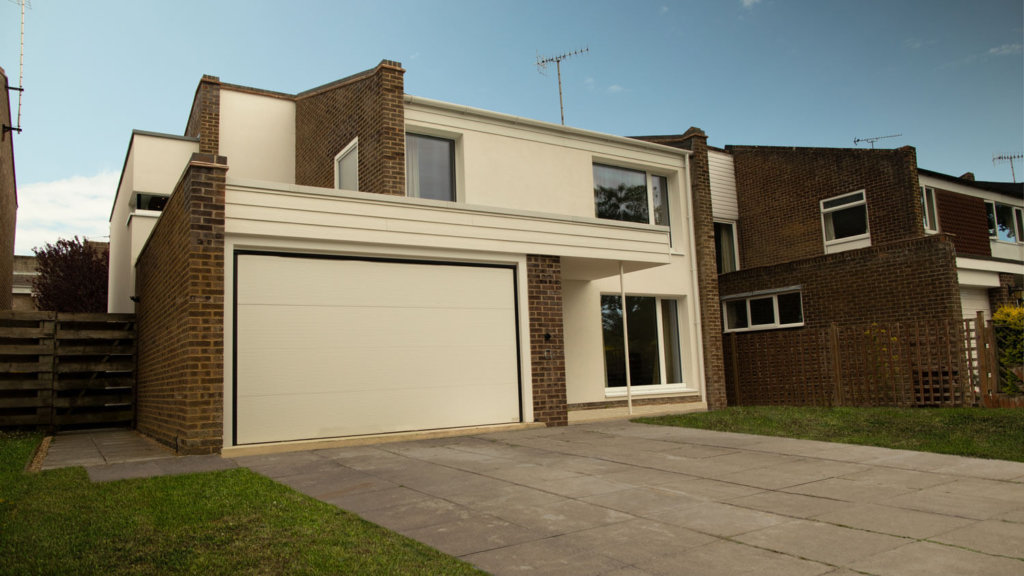 Projects.
Take a look at our latest projects including new builds, redevelopments and Passivhaus.
Find out more