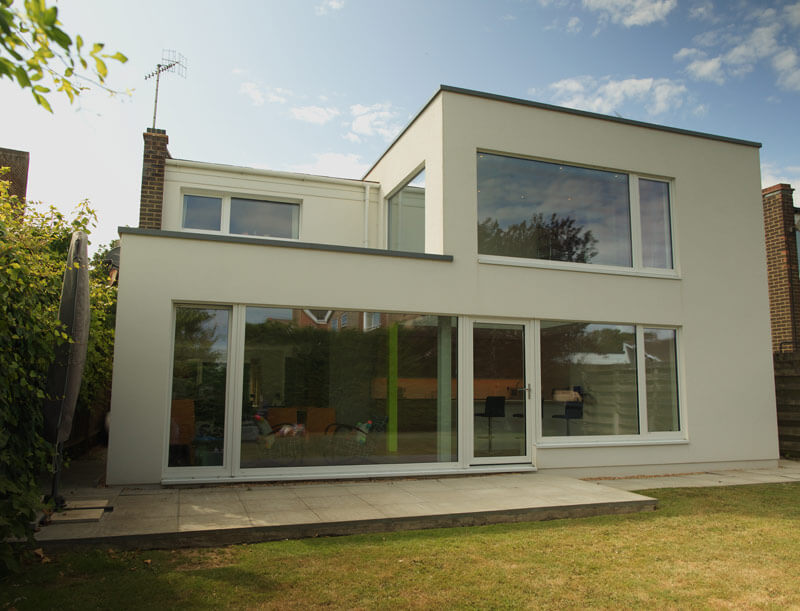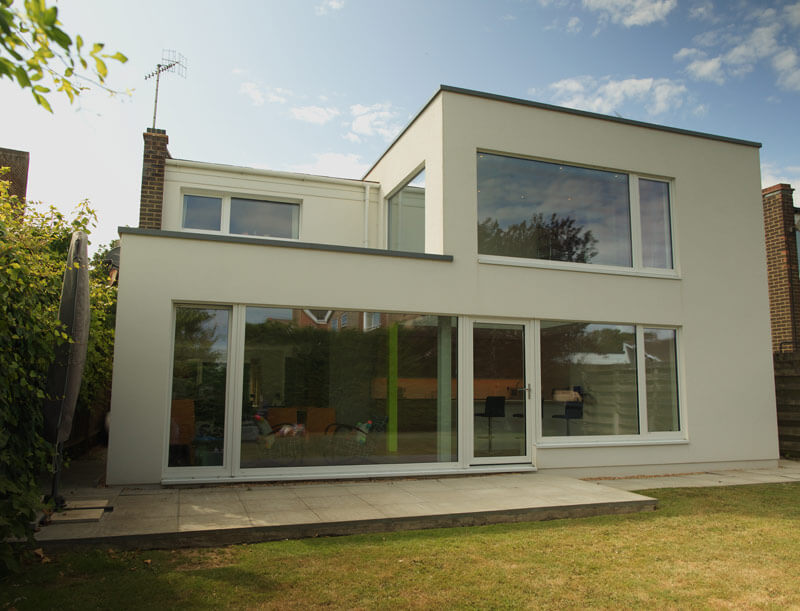 Check our Instagram
Overview
The brief for this project was to completely renovate a mid-1960s detached house in the seaside town of Bognor Regis, West Sussex, while extending the property and bringing the whole building up to Passivhaus standards.
In keeping with seaside architecture of the 1960s, the original building was modern for its time. The house had previously been ravaged by the sea winds, so we paid particular attention to the materials and techniques we used. With the exception of the external insulation and render, we opted to use traditional materials to create a durable building that would stand the test of time.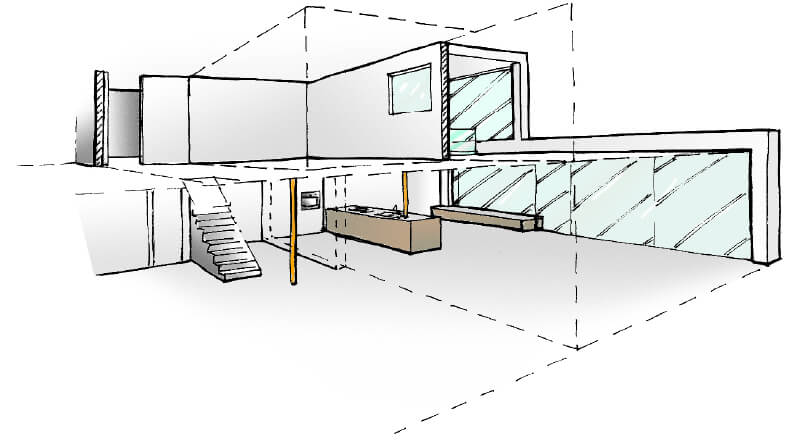 Our Process
The intention with our design was to explore a different way of living, completely opening up the ground floor and using notional divisions to create a simple, serene space that a family can enjoy as a group or individually.
On the first floor, we designed a corridor and mezzanine that wrapped around the outside of the original house. Surrounding the internal space, it provides views over the ground floor and kitchen area and also across to the sea.
Our design is sympathetic to the original spirit of the building.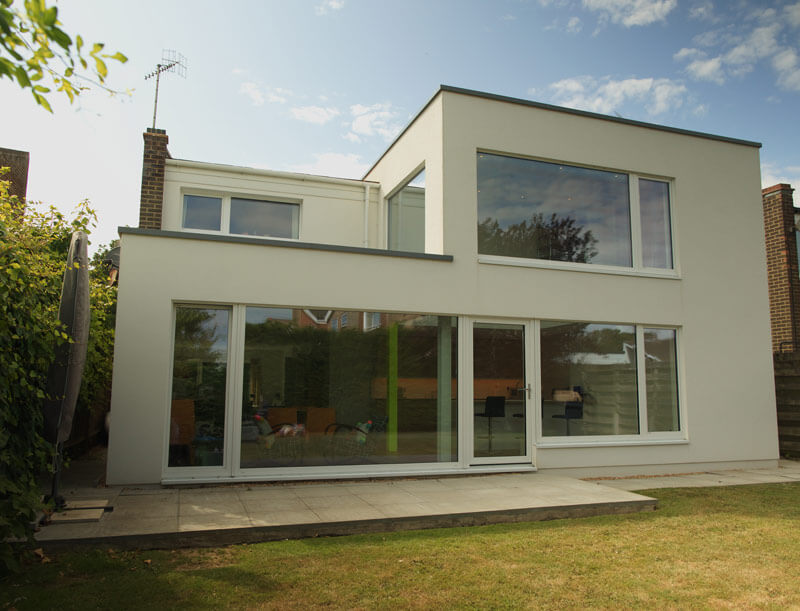 Passivhaus
For heating and cooling, we developed a strategy that takes into account all the physical elements of the building.
We successfully used the east-west aspect of the building to our advantage, designing around the sun to heat the house at the beginning and end of the day, making use also of the times during the day when elevations of the house were in shade.
Heating is achieved by a single radiator precisely positioned at ground floor level, with heated towel rails in the ground floor and first floor bathrooms, supported by the ventilation and heat recovery system circulating warm air through the house.
The hot water storage is located in the utility room, so that the warmth from that room provides another source of heating for the house.
The integrated garage provides the opposite in the summer. Being insulated internally in the same way as the house, and with no windows, this space remains cool and is used to help control temperatures on exceptionally hot summer days if necessary.
The strategy enables the building to remain cool in the summer and cosy in the winter, with energy consumption and costs being very low at their peak – actually exceeding expectations.
The Results
The completed house now runs itself, with no complicated controls to worry about. It shows that with careful design, your home can complement the way you want to live. It can be simple and straightforward, with just the slightest adjustments to how you live. It's interesting to see how small, thoughtful changes can work together to create the outcome you want to see.